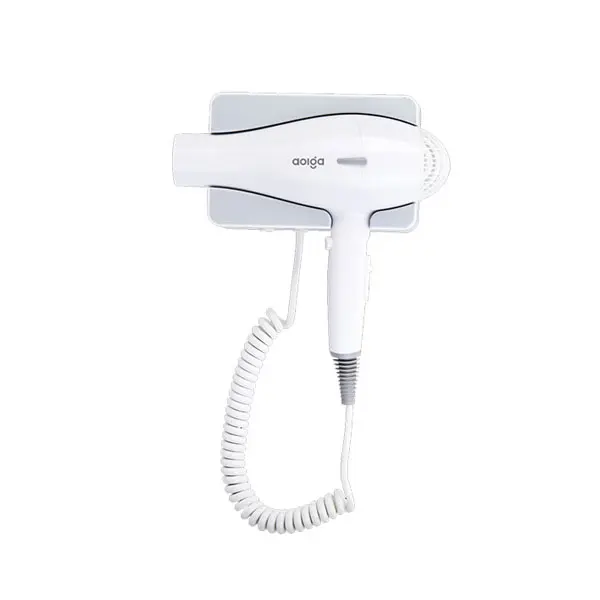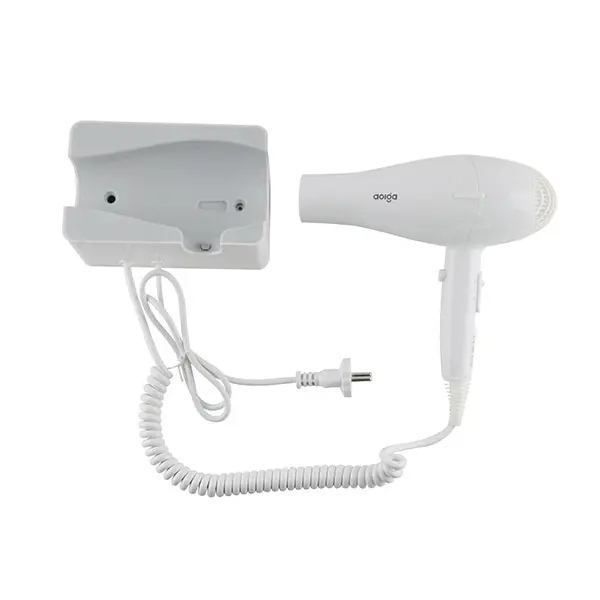 RCY-568
Hotel Wall-Mounted Hair Dryer
Model: RCY-568
Specification: 220V-240V~, 50Hz/60Hz, 1800W
Color: White
Feature: Famous brand DC motor with high torque and high speed; Slim and comfortable handle, easy to use and store; Optimized design of fan pages and air ducts, effectively mute and comfortable to use; Overheating protection; 2 wind speed options and 2/3 temperature controlled options; Micro switch
Description
Small body, super power
• Compact body for portable hand holding, 1800W super power for strong and fast drying hair without hair damaging
Wall-mounted hairdryer
• Especially suitable for hotels, guesthouses, clubs and other public places.
High-efficiency and high-speed motor
• Wall-mounted hairdryer RCY-568 uses high-quality AC motor.
Micro safety switch
• The micro safety switch is specially set for safe use. Switching on when pushed by hand, and powering off when released, avoiding potential safety hazards caused by long-term use.
• The pressurized wind-gathering outlet makes wind more concentrated, and drying much more high efficient.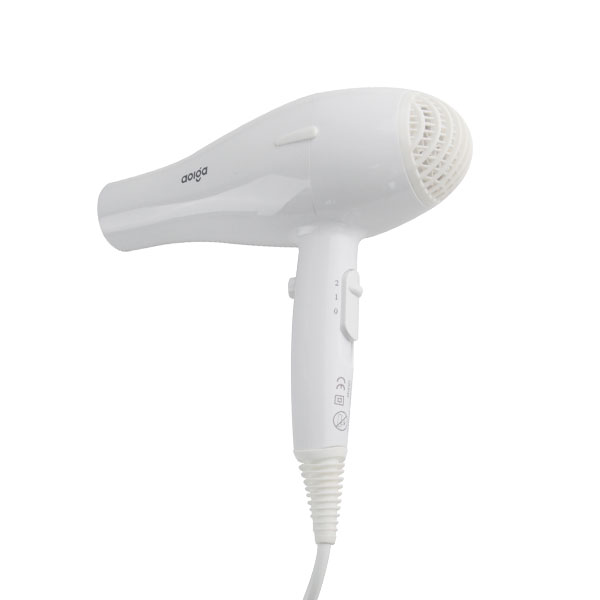 • Famous brand AC motor with high torque and high speed
• One-piece noise reduction rear cover reduces part of the noise generated when blowing.
• Slim and comfortable handle, easy to use and store
• Coil spring power cable brings good extensibility, and can be stretched and contracted quickly, convenient to use without taking up extra space
• 2 wind speed options and 2/3 temperature controlled options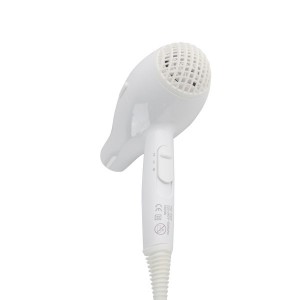 • Built-in famous brand high-quality thermostat brings precise temperature control and constant temperature hair care
• Overheating protection and automatic power-off:
With overheating protection device, the hairdryer will automatically shut off in the case of overheating, allowing you to have a safe and worry-free experience.
• Thermal-resistant and flame-retardant device
• Optimized design of fan pages and air ducts, effectively mute and comfortable to use
| | |
| --- | --- |
| Item | Wall Hanging Hair Dryer |
| Model | RCY-568 |
| Color | White |
| Technology | Injection molding |
| Features | Wall-mounted hairdryer; 1800W high power; AC motor; 2 wind speed options and 3/2 temperature controlled options;  Micro switch |
| Rated Power | 1800W |
| Voltage | 220V-240V~ |
| Rated Frequency | 50Hz/60Hz |
| Product Size | W260xD850xH240MM |
| Gife Box Size | W270xD115xH235MM |
| Master Carton Size | W515xD360xH395MM |
| Package Standard | 12PCS/CTN |
| Net Weight | 1.0KG/PC |
| Gross Weight | 1.08KG/PC |